Beth Dennison brings 50 years of teaching, somatic psychotherapy, supervision and study of neuroscience to designing learning experiences that rewire our brains for connection and co-regulation. Her groundbreaking book on Body Up! Co-Regulation provides a much needed remedy to the disconnection and dysregulation that pervade modern culture. 
She has a lifelong history of cultivating embodiment and a high capacity for clear, organized thinking. She has applied this rare and useful combination to healing developmental trauma, finding efficient antidotes to shame, and creating effective strategies to cultivate co-regulation and embodiment in relational space. She is committed to communicating and applying new information from current brain research in her user-friendly graphic books and presentations for clients, clinicians, students and the public.
BODY UP! CO-REGULATION SPECIALIST (Center for Body Up Co-Regulation 2018-present) Founder, Center for Body Up Co-Regulation: developing and teaching Body Up Co- Regulation Skills, Author, developing online exercises for co-regulation and connection. 
SOMATIC PSYCHOTHERAPIST, TRAUMA EDUCATOR (Embodyworks Northampton/ Hadley, MA 2006-present) Private Practice: Somatic Experiencing®, Jin Shin Do® Body-Mind Acupressure, Supervision for Somatic Experiencing and massage therapists, PACT couples work, Classes in co- regulation. Presented co-regulation exercises at PACT Level II training. 
SOMATIC EXPERIENCING ADVANCED ASSISTANT (Somatic Experiencing Trauma Institute, 2003-present) Teaching SE to therapists in small groups. Offering case consults. 
TRAINER, TRAUMA EDUCATOR (Embodyworks Northampton/Hadley, MA 2004-present) Speaking, training and developing books and materials to make current research from neuroscience clinically applicable for professionals, students, and clients involved with P.T.S.D. Mostly small local workshops. 
TRAUMA THERAPIST, MASSAGE THERAPIST (Shoreline Center 
Guilford, CT 2004-2009) (Northampton, MA 2006-present) Private Practice: Somatic Experiencing®, Jin Shin Do® Body-Mind Acupressure, massage and supervision for massage therapists. 
Teaching Personal Potential, Professional Potential, Palpation, and Energetic Fundamentals. Curriculum Development. This work included developing a safe group container for 20 diverse souls to learn touch skills on each other. Volatile trauma histories surfaced regularly. 
TEACHER, AREA LEADER, PRESENTER (Re-Evaluation Co-Counseling Lower Hudson Valley, NY 1994-2005) Counseled community leaders and trainees. Lead classes, support groups and workshops on peer counseling and women's issues. 
MEDICAL MASSAGE THERAPIST (Hands On! Physical Therapy 
Englewood, NJ, 1994-98) Provided massage therapy and patient education (1 hour sessions) as indicated by M.D. prescription. Patients included stress related, post op, chronic pain, and accident victims. 
PSYCHOTHERAPIST and WELLNESS EDUCATOR (Self employed 
NYC, NY, 1991-94) Provided crisis intervention, wellness education, and therapy for individuals. 
PSYCHOTHERAPIST, TEACHER, PRESENTER 
(Healthroots, Shelburne, Vt., 1985-91) Private practice in holistic psychotherapy. Taught counseling skills, personal development, stress management, and yoga for IBM, Burlington College and the public. 
PSYCHOTHERAPIST AND CONSULTANT (Pathways to Well Being, Burlington, Vt. 1981-1985) 
Provided holistic counseling and consulting services to individuals, families, and groups. Clients included IBM, Howard Mental Health, University Medical Center Crisis Clinic. 
INTERN PROGRAM DIRECTOR (Pathways to Well Being Burlington, Vt., 1981-83) Designed and administered intern program for university students. Trained and coached students in developing and leading stress management programs for their peers. Supervised research and writing of a pamphlet on nutrition: "Feed Your Health". 
CO-DIRECTOR, TRAINER (Dhamma Ashram, Robinhood Me., 1979-81) 
Led "Professional Training in Depth and Transpersonal Psychology", workshops in stress management, meditations. Obtained 501C3 status. Developed and taught "Resonance Massage" and "Self-Care for Energy Workers". 
YOGA TEACHER (Cambridge Yoga group Cambridge, Ma. 1974-77) Taught yoga classes for 60 -100 people. Advised students on the yogic approach to health issues. Taught meditation. 
TEACHER, HIGH SCHOOL COUNSELOR (Cambridge School of Weston, Weston, Ma. 1973-77) Counseled students and faculty, taught math, science, and peer counseling. 
Elizabeth Dennison p. 3 
PUBLICATIONS: Body Up! A Handbook to Nourish Your Nervous System and Your Relationships Clearing Trauma For Everyone – short graphic booklets, developed as trauma education tools for clients, therapists and workshop participants.
 
Book 1 : Basics and Reducing Shame Book 2 : Resource, Titrate, Discharge Book 3 : Threat and Safety Book 4 : Regulating Ourselves and Each Other Book 5 : Building Sturdy Relationships Clearing Trauma Office Pack Clearing Trauma Workbook 
EDUCATION: 2010 MA in Marriage and Family Therapy, Antioch New England Keene , NH 1995 Graduate, Clinical Program, Connecticut Center for Massage Therapy Westport, CT 1973 M.Ed. in Counseling, Antioch Graduate School of Education Keene, NH 1971 BS in Education, Case Western Reserve University Cleveland, OH 
Undergraduate Scholar 
FURTHER TRAINING: 2019-20 Bodynamics Boston MA 2014-15 Integral Somatic Psychotherapy Training Amherst, MA 2012-15 Psychobiological Approach to Couples Therapy (PACT) Madison, NJ 2002-04 Somatic Experiencing Certification Training in Trauma Work NYC, San Francisco 1995-97 Jin Shin Do Certification Training CT/NY/MA 1997-99 Computer Graphics training, Westchester Community College Peekskill, NY 1987-90 Contemplative Psychotherapy: Professional Peer Supervision Group Shelburne, VT 1984-85 Resonant Kinesiology Training Burlington, VT 1983-84 Psychosynthesis Training, Vermont Center for Psychosynthesis Burlington, VT 1972-73 Internship and Gestalt Training, Associates for Human Resources Concord, MA 
LICENSURE AND CERTIFICATION: Massachusetts Massage Therapy License # 5686 New York State Massage Therapy License # 007942-1 National Certification in Therapeutic Massage and Bodywork, # 02811300 Registered Jin Shin Do® Acupressurist 1998 Certified Somatic Experiencing ®Practitioner 2004 
HOBBIES and INTERESTS: Interpersonal neurobiology, identity, trauma and spirituality. Body Up Co-Regulation 
Re-evaluation Co-Counseling – especially their liberation/oppression theory and practice 
Contact Improvisation, Aikido, yoga, Egoscue, tennis, sailing, hiking, bodysurfing Homeopathy, holistic heath, reading and talking about internal and relational experience.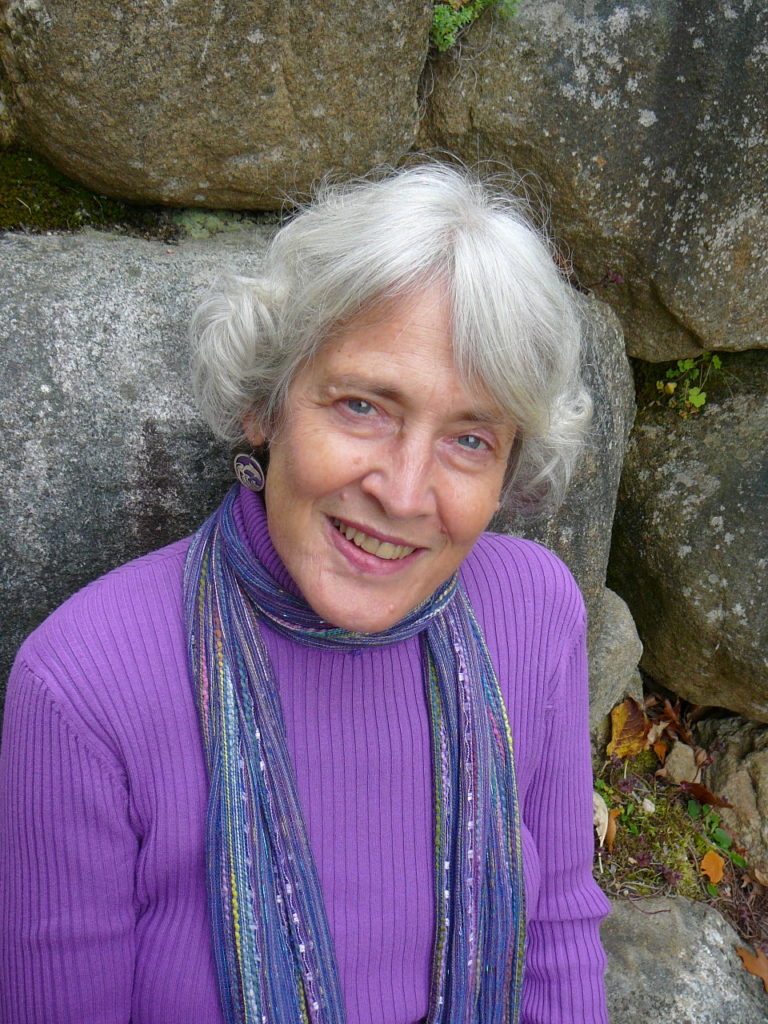 - MA in MFT - Marriage and Family Therapy. - LMT - Licensed Massage Therapist - SEP - Somatic Experiencing Practitioner